Our School
Mission in Action School was established in 2009 with the assistance of a wonderful Australian charity called Aussies for Orphans. They helped us get our school off the ground with an initial generous donation. This started the ball rolling on all that we have achieved to date. We can't thank them enough on behalf of all of the students past and present of Mission in Action School.
The motto of Mission in Action School is 'Together Everyone Achieves More' or T.E.A.M!
Our goal is to emphasise the role of every individual to ensure a positive change is made in every one of our students lives.
Mission in Action School proudly achieved registration and is now officially recognised as a full Kenyan Primary School. We offer classes from Baby Class right through to Class 8. In addition to regular reading, writing and arithmetic we offer English Classes, Computers, Music, Science and Sport training. It is our goal to provide a holistic approach to education in a nurturing Christian environment. Our school has proudly been recognised with:
Academic Results at number 2 in our district.
1st place for our school team at our district 5km cross country race
Many awards for our school choir in local singing competitions
As a very young school we are proud of the excellent results we have achieved so far. Our teachers are motivated and passionate and we know they will strive for an even higher status for our school and students. We have plans to be the best school in our district. Fresh strategies are regularly applied to ensure our goals are being achieved. Our teachers receive extra training regularly in initiatives such as our "play attachment program".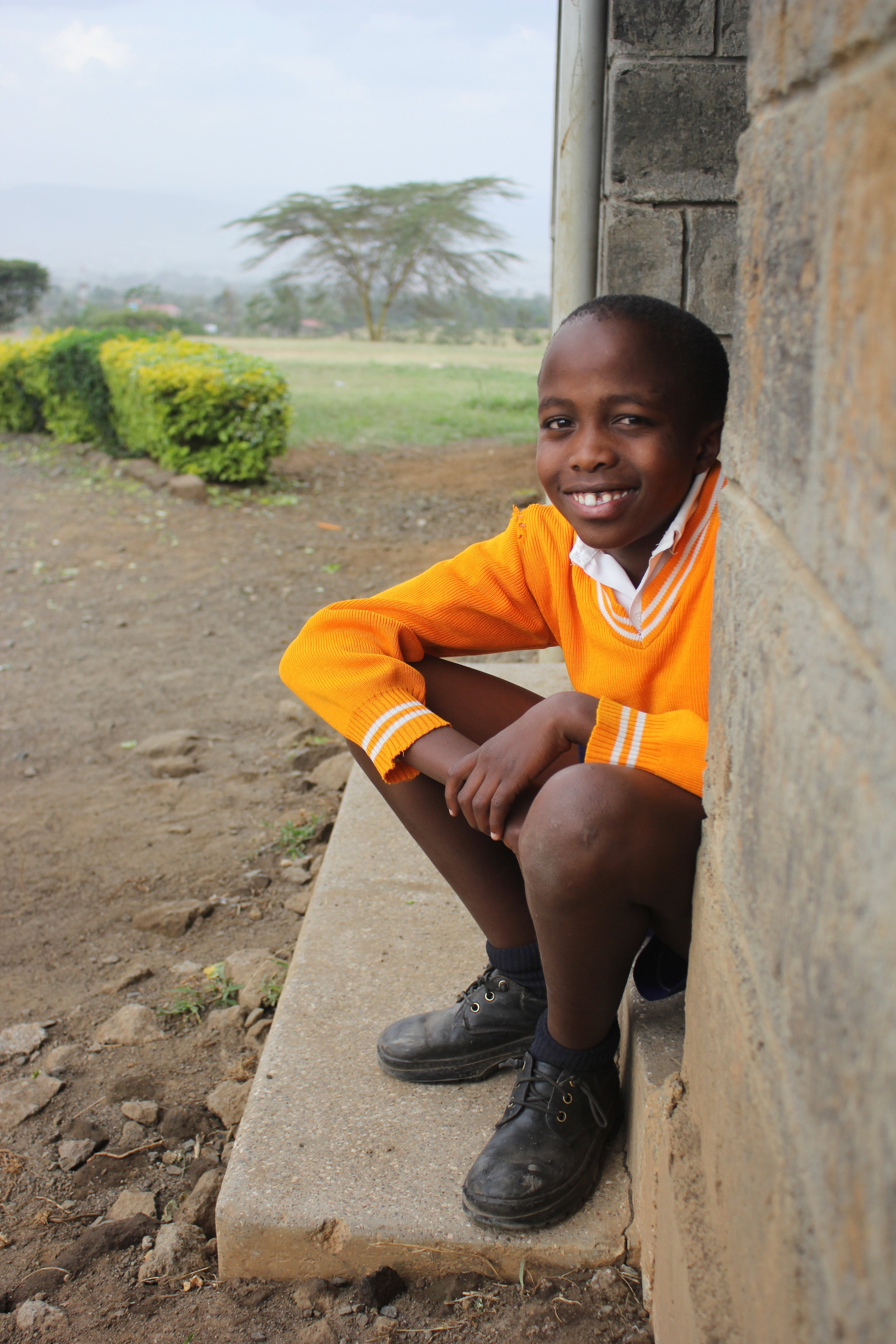 How can I help?
Would you like to help our little school grow? Our school relies solely on donations from kind people to keep running.
Would you consider sponsoring one of our children at the orphanage to go to school?
Or maybe changing a child's life in our community through education?
Sponsor one of our wonderful teachers?
School fees cover the complete running costs of our school. From supplies like books and stationery, right through to administration staff and sporting equipment. All children receive a hot meal and milk for lunch and a fruit refreshment during the day. This is a blessing to the families of the community whose children attend school as they struggle to feed their families daily.
We would love to hear from you if you are a qualified teacher looking for adventure! Come and help us improve our school. Please contact us for more information.